ICT can be an intimidating world. School leaders rely on their digital infrastructure for the smooth running of their organisation and know that well-placed investment can have a profound impact on the outcomes for children. Schools need to be able to trust their technical support provider to deliver a service that prioritises children's learning whilst balancing security, safety, cost-effectiveness and the ever-changing marketplace of digital products.
What can we do for you?
Each school is different and has individual support needs. Our no obligation, free ICT Health Check visit will help to diagnose any specific issues you may be facing and build on the strengths in your school.
Following the visit, we'll put together a bespoke menu of support that could include:
On-site technical support for day-to-day ICT maintenance and support
Strategic planning for ICT equipment purchases (desktop computers, servers, tablets, wireless networks etc.)
Negotiating contracts with ICT suppliers (eg. printing, internet, telephony etc.)
Preventative action for viruses, ransom-ware and malware attacks
Security, backups and data protection
Sound/video/lighting support for events
Management of software licenses
Staff training on hardware and software
Asset management and disposal of legacy equipment
Digital communications and marketing (eg. website, social media, promotional videos, drone footage, graphic design etc.)
---
Meet the team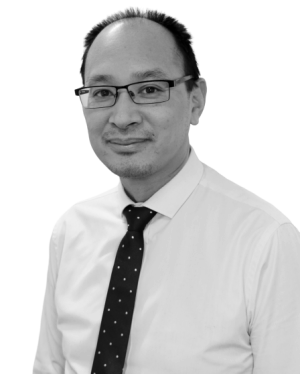 Tom Yau
Senior Manager for Digital Infrastructure
Tom is responsible for the development and maintenance of the digital infrastructure at Carr Manor Community School and Wetherby High School. In addition, Tom's team currently provides technical support to several other local high schools and primary schools in Leeds. Tom holds qualifications in technologies from Cisco, Apple and Microsoft and has over 22 years of experience working in technical roles in both public and commercial sectors. Tom was previously responsible for developing technologies in the four City Learning Centres in Leeds and was a member of the School Improvement team at the local authority.
Harvey Warburton
Digital Infrastructure Technician
Harvey currently supports several local schools and has over 15 years of experience in technical support in education settings. He has a wealth of expertise in Google, Apple and Microsoft environments and is skilled in price negotiations with third-party suppliers. Recently, Harvey has been responsible for breath-taking aerial footage of school events using a drone equipped with a high definition video camera.